Woman Spends Thousands In Quest For The 'Biggest Lips In The World'
Funny old world we live in, isn't it? Terrifying pandemics, murder hornets (???), a severe lack of sex for everyone in England who doesn't live with a partner and now some woman's trying to get lips bigger than Juventus' wage budget.
I have no idea what to say about this. You know what to expect from both the pictures and the title, so I can only assume that you came here to see a picture of this woman before she underwent the surgeries.
Bulgarian-born Andrea Ivanova is the woman in question whose lips are four-times the size they were in 2018 when she got her first fillers. She recently had her 20th filler procedure and she insists she won't stop until her lips are the biggest in the world.
I have no idea how these aren't already the biggest lips in the world but you know what they say; "no matter how big your lips are, there's always someone out there with bigger lips, Andrea."
This is what Ivanova looked like before she had her first fillers…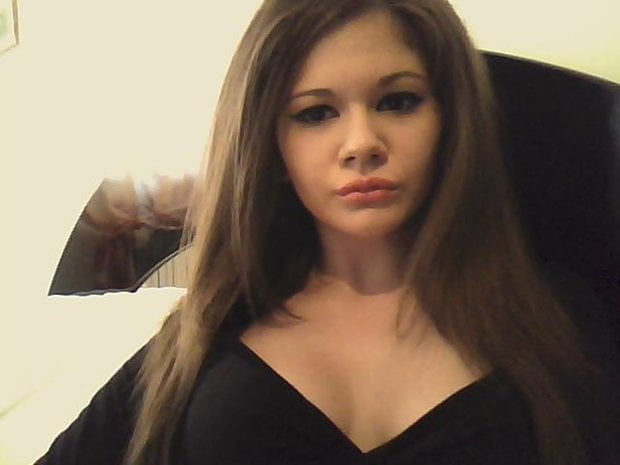 I would argue that those lips are already fairly big, if not somewhat un-noteworthy.
The 22-year-old philosophy student gained traction when she started posting selfies on Instagram and it's fair to say that she doesn't know that you can put albums on the photo-sharing app…
Andrea has 47.1k follows on Instagram now and I genuinely can't see why.
I scrolled down further on her feed and I really don't think she knows how Instagram works.
She'll do like 20 consecutive posts of essentially the same photo multiple times, she'll then post a different picture eight times before returning to the initial photo for another seven-or-so posts.
I actually got a headache.
She has commented that her doctors believe that she has gone far enough with her lips, though despite this and her spending thousands on them already, she thinks she could and should get them even thicker.
Live and let live, I guess.
Images via Instagram
Alfie Powell joined as an apprentice and was probably hired because he was likely the only person who applied. He's been blagging his way through writing articles for four years now and he's definitely showing signs of slowing down. When not writing for The Hook, Alfie finds time to indulge in his favourite hobbies, such as drinking and sitting down. You can contact Alfie at contact@thehooksite.com