You can get an R2-D2 holder for your Amazon Echo and that's pretty cool if you're asking me.
I have a thing for Star Wars droids. No matter how good or bad the film is, I almost always have a soft spot for the droids.
I was a big fan of BB-8 despite not liking that trilogy of films, I love BD-1 from Jedi Fallen Order and of course, you can't go wrong with the OG, R2-D2.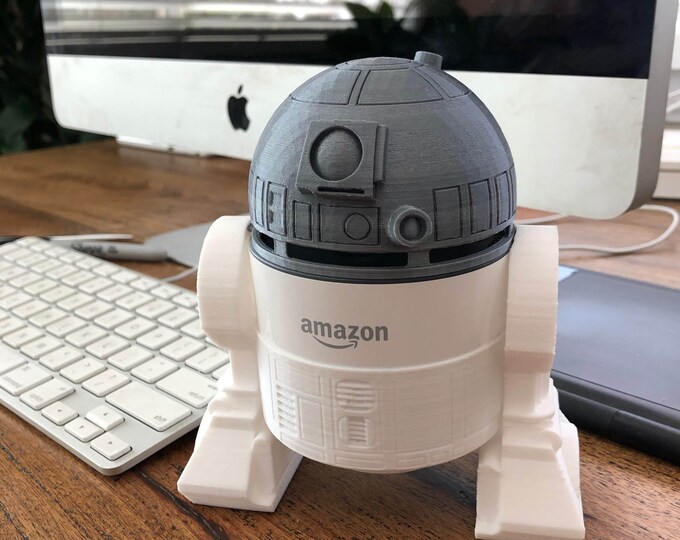 For now, I don't have an Amazon Echo Dot. I sort of fear they're always spying on me – even though our phones probably are too – and I don't see what they can do that Siri can't. We'll see I suppose.
If I did have one though, I would definitely be getting one of these R2-D2 holder cases.
If you want one of these, you'll have to wander over to Etsy and BigUpCreative's shop on that particular site. There you'll be able to shop around and find the droids you're looking for.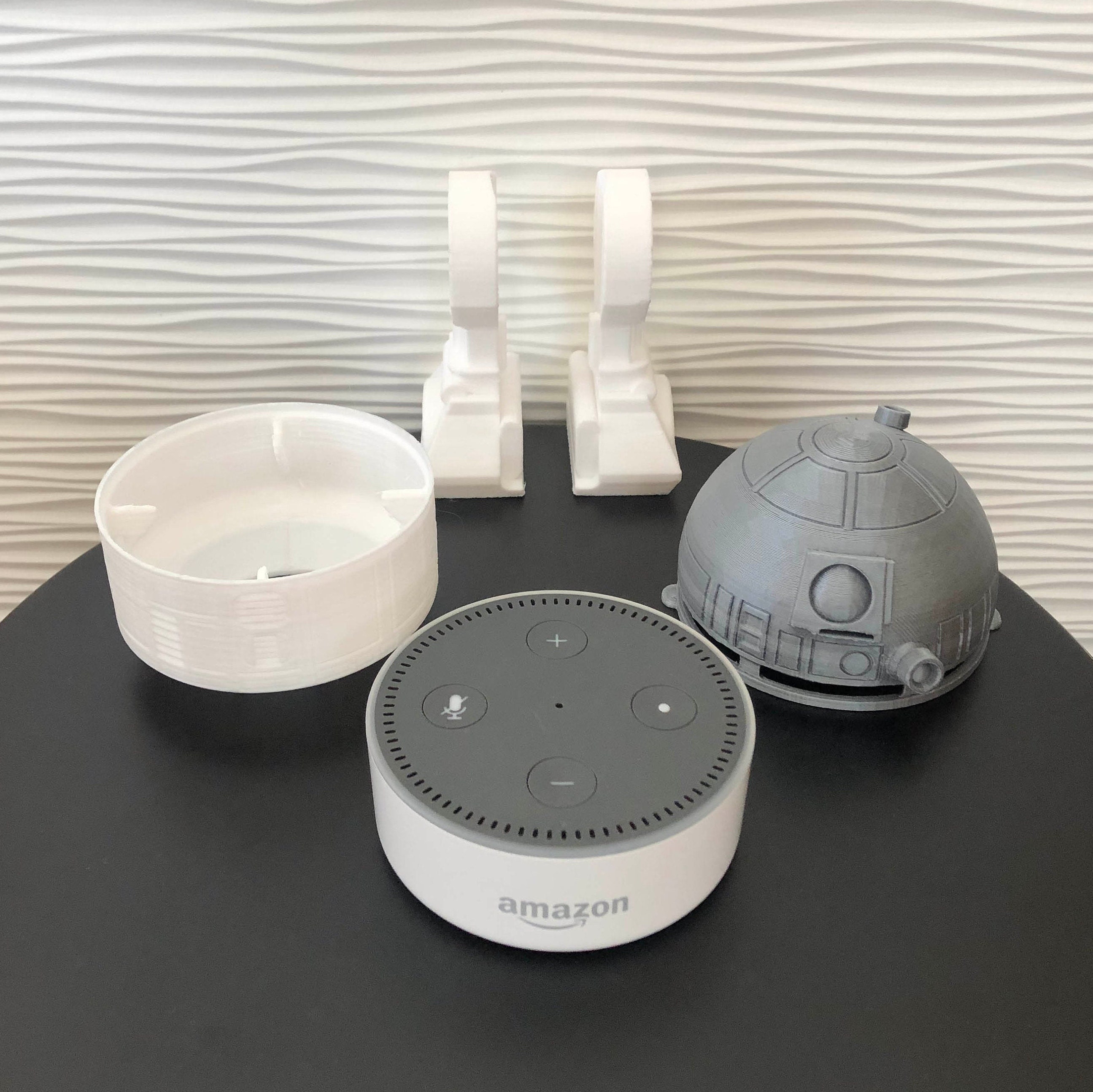 You'll likely find one that fits your device, although the R2D2 cases are only for the second and third generation Echo Dots.
The R2-D2s are made from a 3D printer using polylactic acid and come in three parts; the head, torso and legs that help hold it all up.
Buying one of these bad boys will set you back between £24 and £28 and it's worth noting that you better make sure wherever you put it, don't have it in direct sunlight or near a source of heat, as it could warp or even melt.
BigUpCreative make a whole host of gadget cases, but I think my favourite is the one that makes your Apple Watch look like Buzz Lightyear's communicator.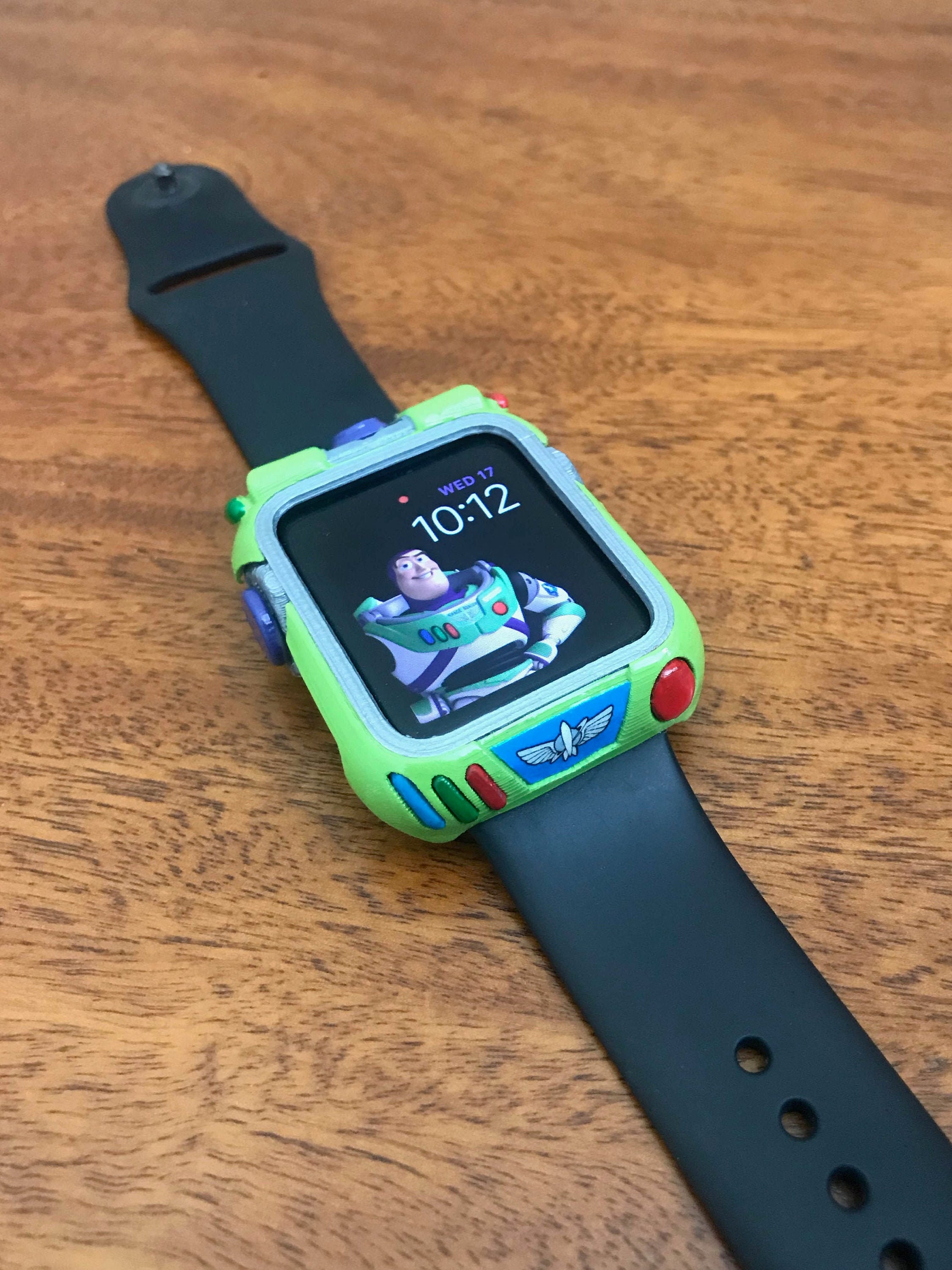 I like that a lot.
An Apple Watch is another thing I don't have – or even particularly want – but if I did have one, I might get one of those, before being too embarrassed to actually wear it.
Images via Etsy